Oceania Classic
Jump to navigation
Jump to search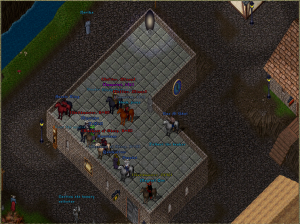 Shard Features
Experience Britannia during The Second Age!
Engage in epic PvP and revamped PvM as a combined community.
Reinvigorated NPCs with enhanced AI.
Factions overhauled, redesigned and expanded! War rages across Britannia!
Order vs Chaos!
PvP and AI Dueling Arenas.
Ultima Online's original item system!
Fast Server located in Sydney, Australia.
Check out the Era Information page, Search this Wiki or browse Categories for more details about the shard.
How To Play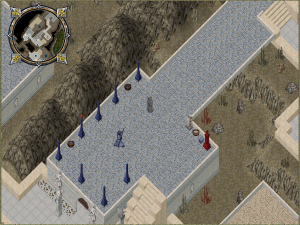 Connection Info
IP: login.oceaniaclassic.com
Pre-configured Client
Oceania Classic has a specially pre-configured version of the Classic Client which can be downloaded here.
Once the Zip file has finished downloading, right-click on the file and select "Extract All". When your computer has finished extracting the game folder, run the Client.exe program inside the folder to start the game.
The pre-configured client has been modified to automatically connect to Oceania Classic without the need for an assistant program. Simply login as if you were logging in to normal UO. New accounts are created automatically.
Classic Client
Oceania Classic is compatible with Classic Client version 7.0.85.15 and players may use it to connect to the shard instead of using the pre-configured client. Other versions of the client may also work with the shard. Follow the steps below to get connected.
Download and install UO Steam which is used to launch the Classic Client and connect to Oceania Classic. You can use Razor instead if you prefer.
Run UO Steam, enter the following details into the launcher window, then click start (see this screenshot for an example).
IP: login.oceaniaclassic.com
New accounts on Oceania Classic are created automatically when a new username and password is used to login to the shard for the first time.
See the Install and Connect page for more info, troubleshooting and technical support.
Game Guides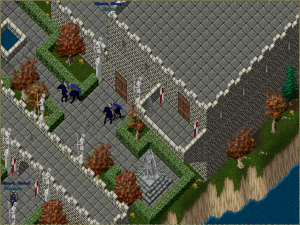 Featured Guides
Browse Wiki
History
Development of Oceania Classic began in 2019.
The Oceania Classic Wiki was launched on the 3rd of April, 2020.